The Heralded History of Mercedes-Benz: Iconic Moments, Models and a Legacy of Innovation
When it comes time to establish the history and heritage of Mercedes-Benz, what will you consider? For our team here at Mercedes-Benz of Atlanta Northeast, formerly Atlanta Classic Cars, the wave of innovation with this company, dating back into the late 1800s, certainly serves as a predominant theme. The iconic models seen through the decades, from race cars to sports sedans, also come into focus. So with the continued achievements and unrivaled legacy of this brand and its creations, we look back at some of the highlight moments and put them into perspective for shoppers just being introduced to these past successes.
Industry-Defining Mercedes-Benz Models: A Timeline Presentation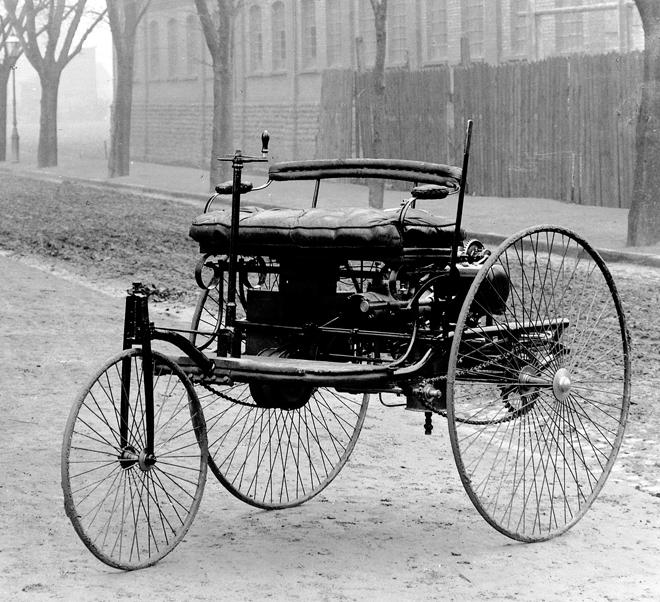 1886: Mercedes-Benz Patent Motorwagen
Carl Benz receives a patent for the "Mercedes-Benz Motorwagen," which would go down as the first automobile in history. The significance of this accomplishment is unparalleled.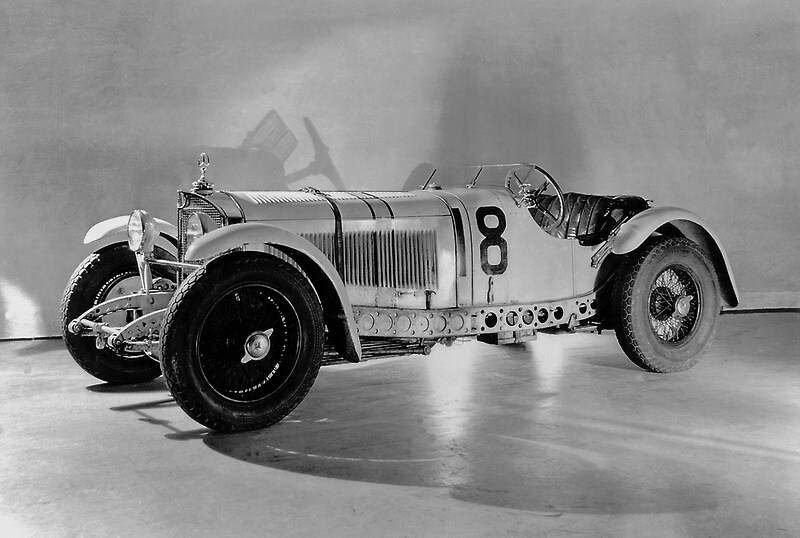 1928-1932: Mercedes-Benz SSK
Ferdinand Porsche, a legendary figure in the automotive industry and a pioneer of luxury craftsmanship, designs the first sports car in the brilliant history of Mercedes-Benz. A lightweight design, six-cylinder supercharged engine, and impressive production under the hood are a few of many highlights.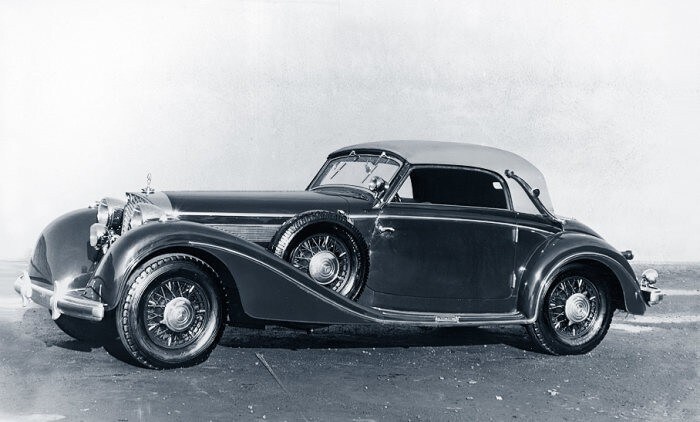 1934: Mercedes-Benz 540K
Back then, this Spezial Roadster registered world-renowned speed with an elegant design that included a rare four-wheel independent suspension. Supported by a supercharged V8 engine, this marvel was just one of many statement-making sports cars in the Mercedes-Benz lineup to follow.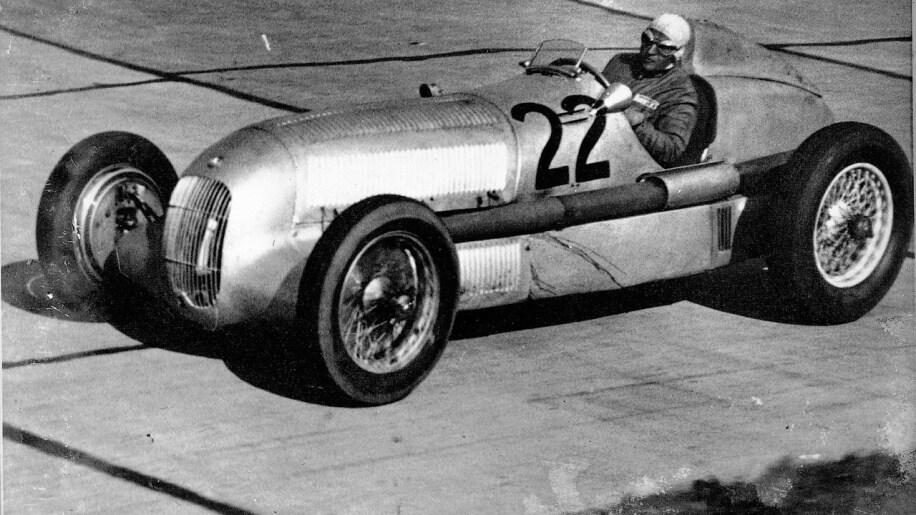 1934: Mercedes-Benz W25 Silver Arrow
When you think of vintage race cars, it is likely this Mercedes-Benz model comes to mind. A bare metal look didn't subtract from the masterful engineering and design of this lightweight bullet, which earned its nickname with a victory at the Nürburgring Race that same year.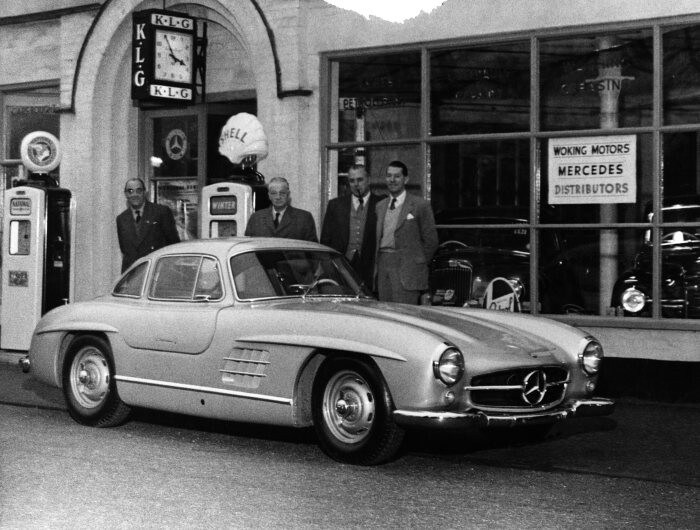 1954: Mercedes-Benz 300 SL
This historic luxury lineup has many favorites, but the Mercedes-Benz 300 SL, in production until 1963, will always hold a special place in history. The available coupe and roadster design was versatile in a refined way, from a six-cylinder engine that registered top speeds up to 161 miles per hour to iconic gullwing doors that would set a standard for luxury models from all brands to follow.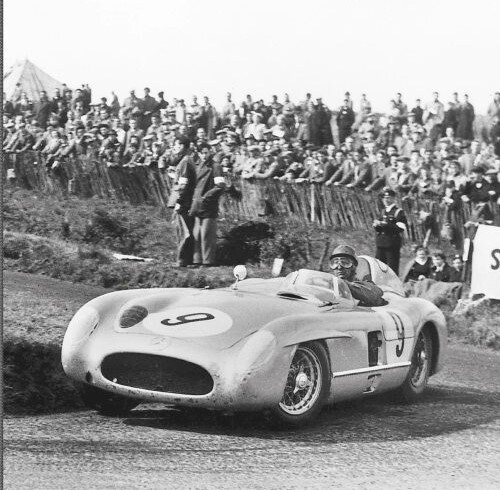 1955: The Mercedes-Benz 300 SLR
As a predominant force in the World Sportscar Championship for many years, this two-seat race car offered groundbreaking horsepower production for the times, helping it land an iconic place in the record books.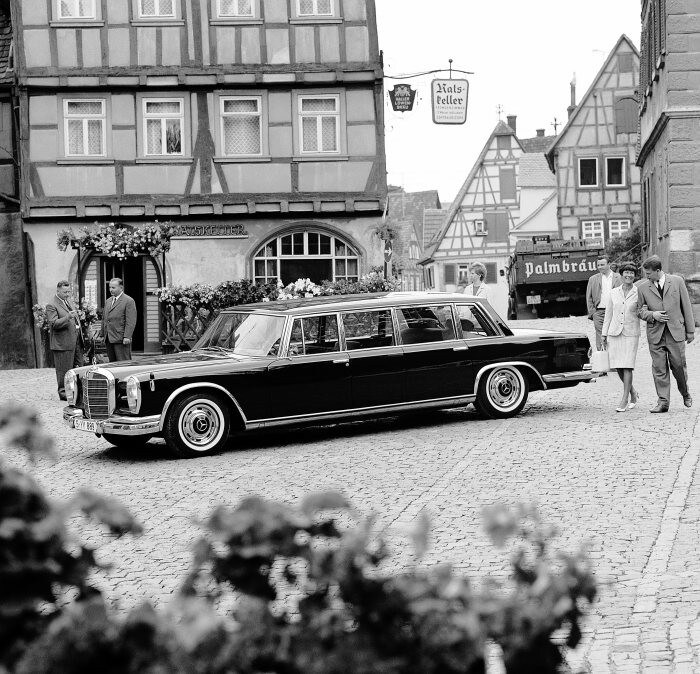 1964: Mercedes-Benz 600 Pullman
A luxury sedan with short and long wheelbase variations, the unique seating arrangements of this Mercedes-Benz model and customization through configuration made it an easy choice for shoppers that valued premier comfort.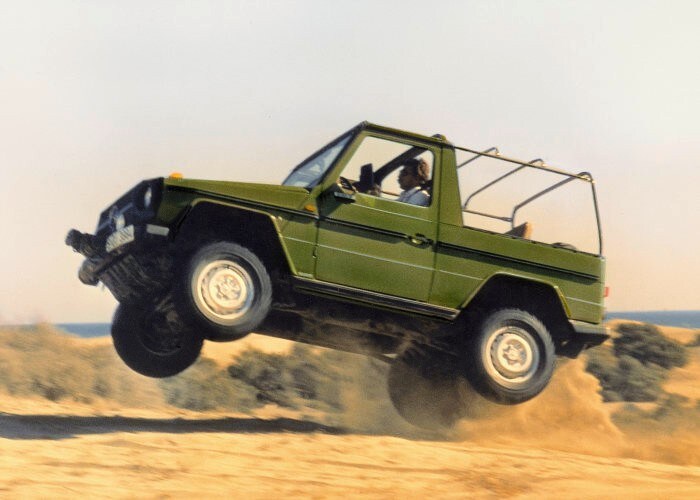 1979: Mercedes-Benz G-Wagen
If you ask an everyday person to recall a classic Mercedes-Benz model in the brand's heralded history, this name may come up more than once. Designed for the off-road with a rich yet vintage flair, there is no denying its impact.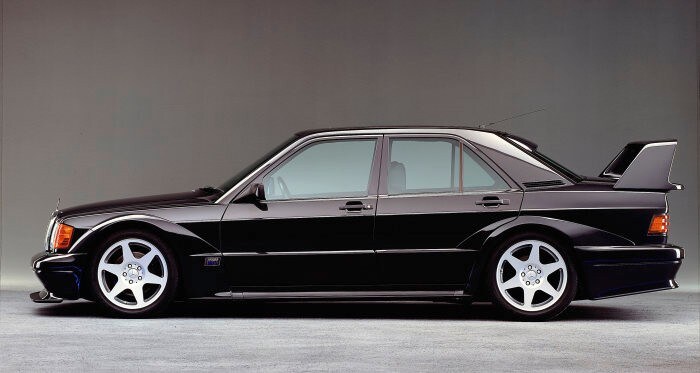 1990: Mercedes-Benz 190E 2.5-16 Evolution II
Fiercely competitive with the BMW M3 for DTM racing at the time, agility was on full display when a 16-valve engine and 232 horsepower got going between the stripes. An extensive rear wing helped to distinguish its look, with body kit installations for even more fine-tuned performance when it mattered.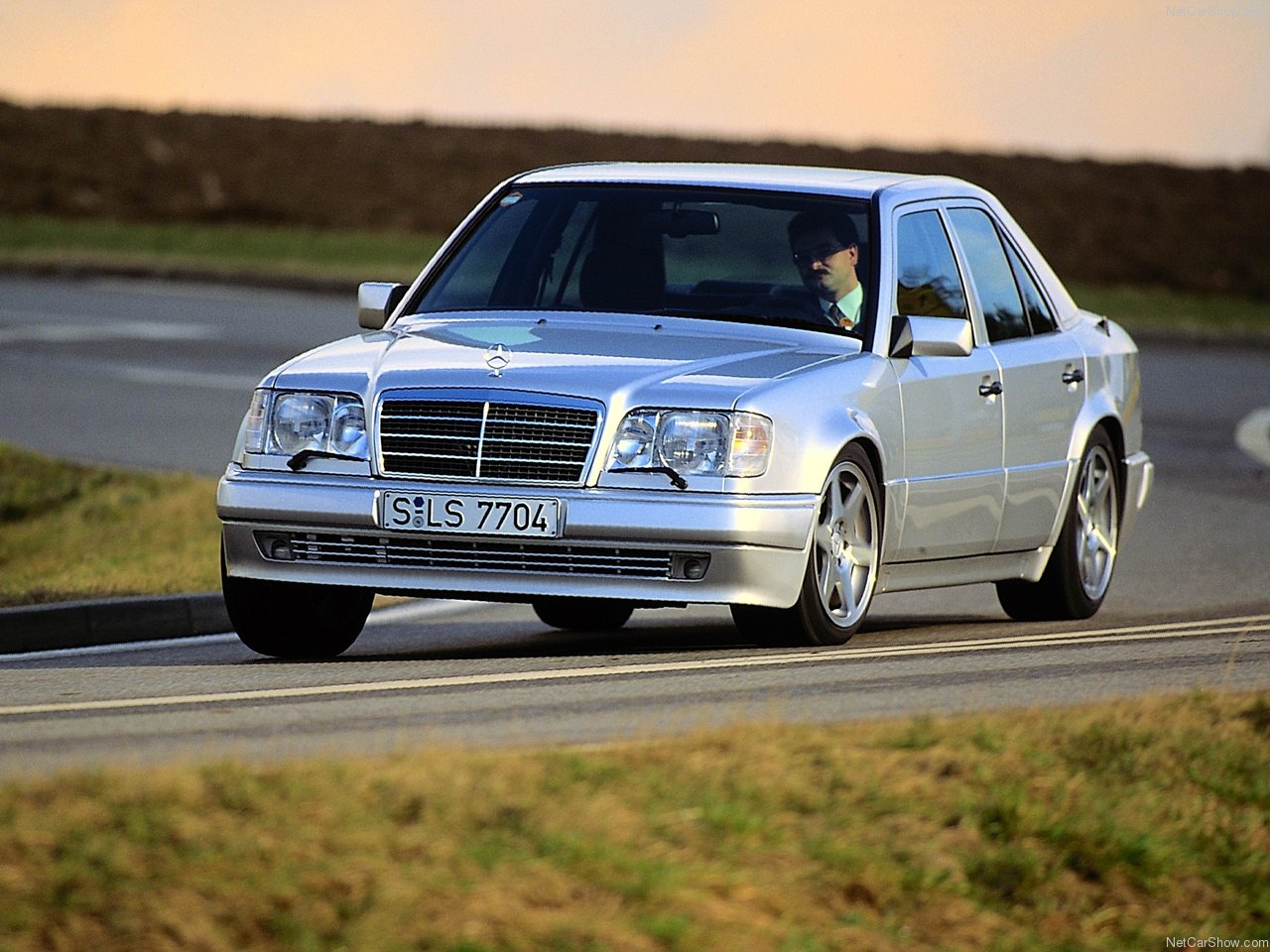 1991: Mercedes-Benz 500E
When searching for a classic sports sedan that achieved legendary status, look no further than this iconic Mercedes-Benz model, in production until 1994. A 5.0-liter V8 engine, updated technology within the cabin, and enhancements for both suspensions and brakes set this high-performance model apart for its time.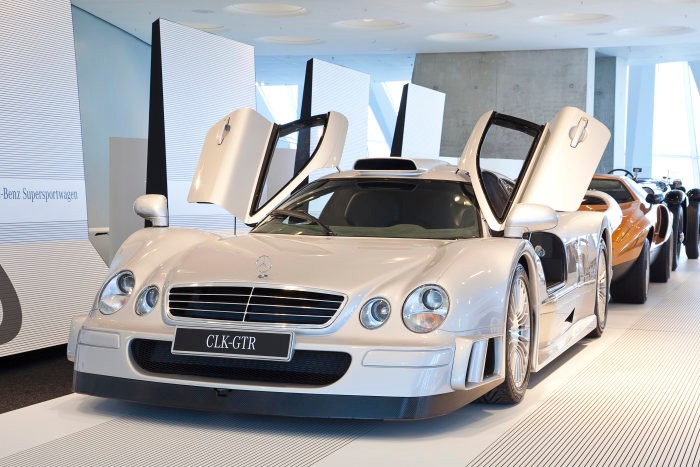 1998: Mercedes-Benz CLK GTR
Crafted specifically for race settings but also released to the public, this Mercedes-Benz model hit a ridiculous 214 miles per hour as the most expensive production car in the world at that time. A V12 engine, 604 horsepower and 572 pound-feet gave this supercar an undeniable edge with the white flag waving.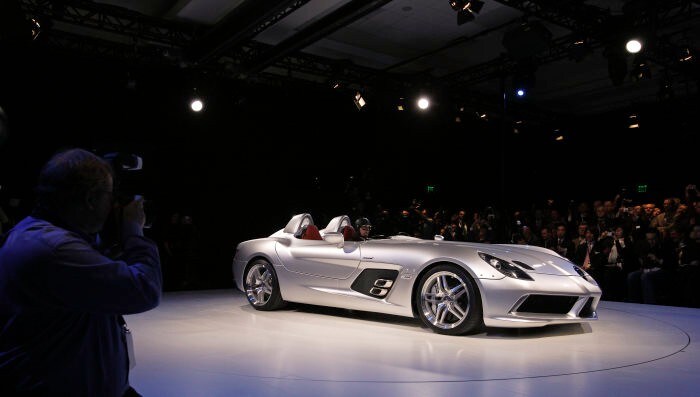 2009: Mercedes-Benz SLR McLaren Stirling Moss
A Mercedes-Benz and McLaren collaboration, in one vehicle? Yes, this happened. This street sports car paid tribute to a famous racer in Sir Stirling Moss, whose 300 SLR race car made a significant mark on the sport through the 1950s. A 5.4-liter supercharged V8 engine with 640 horsepower, passenger seat compartment cover option, and opened windshield and roof design all stood out when surveying this model's masterful craftsmanship.
Mercedes-Benz Innovation, Seen Through a World History Lens
The following are spotlight moments with the history and innovation of Mercedes-Benz, along with some brief looks at what was happening in the world at that time.
1883 - Carl Benz creates Benz & CIE in Germany
1894 - The first official automotive race, sponsored by a Paris magazine, features a Daimler-powered car, tying Mercedes-Benz to history in another unique way
1906 - Setting the stage for what would later designate as hybrid vehicles, multiple batter-electric propulsion systems became available for Mercedes cars, trucks, buses and fire service vehicles. This same year was a revelation for creativity in science and design elsewhere, with Albert Einstein unveiling his Theory of Relativity and the Wright Brothers receiving their first "Flying-Machine" patent.

1910 - Four valve cylinders for a masterful blend of efficiency and capability? Look no further than the Benz Special Touring Car, where this innovative idea became a reality
1921 - Mercedes-Benz innovation turns to supercharged engine designs, where an engine-powered compressor is observed to increase power and total output
1931 - When you think of independent suspension, think the Mercedes 170. This model featured the first-ever fully independent suspension, paired with an enhanced hydraulic braking system. The benchmark of this automotive accomplishment continues to resonate with modern-day ingenuity. This establishment occurred around the time of The Great Depression, with US unemployment hitting eight million
1936- Just before the Second World War, the introduction of a diesel passenger car, known as the 260D, produces at a high level with 30% less fuel than the comparable gasoline engine at this time
1958- The Mercedes-Benz crash testing program is formed, with outdoor exercises to test the designs and collision security of new Mercedes models 
1978- The issue of a wheel lock with heavy braking is addressed through the first antilock braking system (ABS) unveiling. This feature set a standard that would later lead to electronic traction control and stability control developments, along with important driver-assist aids
1982- Multilink suspension's introduction with the Compact 190-Class sets the stage for sharper handling and a more refined driving experience 
1985 - 4MATIC® All-Wheel Drive, along with two different electronic traction systems, premiere in the AWD E-Class 
1995 - Electronic Stability Program®- This feature addressed issues with vehicles cornering and with general maneuverability. Legally, all vehicles today now require this system 
2002 - PRE-SAFE- This innovative advanced safety system reacts to impending or detected collisions, adjusting seat belts, front head restraints and even closing windows and the sunroof to brace for impact 
2010 - ATTENTION ASSIST® uses sensors for real-time measurements on your drive in a Mercedes-Benz model, providing alerts due to sensed inactivity if drowsiness happens to be detected 
2012 - Formerly recognized as Tele Aid, mbrace2™ offers internet services within Mercedes-Benz vehicles for the first time, spurring advanced digital connectivity through apps, remote settings and built-in cabin amenities 
2016 - The 2017 Mercedes-Benz E-Class utilizes automated vehicle communication for danger detection before the worst happens, from analysis of slick roads to impending rain influence through a cloud-based system in place
Turning the Chapter to Future Mercedes-Benz Model Achievements
With the iconic legacy of Mercedes-Benz now put into its proper context, it's time to turn to the new Mercedes-Benz models we feature in our showroom today and the future innovations that are yet to come. Give our team a call to learn more about current design efforts underway and what you can look forward to, as we're happy to fill you in. Be sure also to stop down to continue this conversation in person, and test drive a new Mercedes-Benz model you're interested in.